Kenneth W. Monfort College of Business Announces Two New Chairs
Jake Rose, Ph.D., has been named the Allen McConnell Distinguished Chair and the Chair of Accounting in the Kenneth W. Monfort College of Business.
Rose, a leading expert in judgment and decision-making research in the areas of accounting, auditing, analytics and information systems has taught accounting and auditing professionals in the U.S., Europe and Australasia and is one of the most widely published scholars in behavioral accounting. His research focuses on the intersections of cognitive psychology, neuroscience and accounting, with emphases on information systems, data analytics and professional judgment. Rose has also served on the editorial boards of several major accounting journals, is an editor of Accounting Horizons and was recently an editor of the Journal of Information Systems. His recent research is the first to use pupillometry and other psychophysiological methods in accounting research.
The Allen McConnell Distinguished Chair in Accounting was established in 2009 in recognition of former UNC professor Allen McConnell, and recently reached funding of $1 million thanks to donors committed to attracting and retaining outstanding faculty for MCB students.
"Many of my life successes since graduation in 1972 were a result of the classroom learnings, counseling and encouragement I received along the way from Professor McConnell," said former UNC Foundation board member Cheryl Wenzinger upon the endowment's establishment. "He gave us the right educational foundation and taught us all so much more than just accounting. He nurtured us, helped us find job opportunities, counseled us on our careers … he went way beyond the classroom responsibilities with his students."
Wenzinger, fellow former UNC Foundation board members Tim Bradley '80, Debbie Lett Misegadis '78, Greg Anton '87, Lee Wilkerson '80 and several committed alumni led the alumni-driven campaign to raise enough money to announce the chair endowment in 2009 to coincide with the 40th anniversary of the Monfort College of Business (MCB), and continued momentum to fully establish the fund. In 2019, a matching campaign was launched with the goal of raising $400,000 to grow the chair to more than $1 million. This goal was just surpassed at the start of 2022.
"As the #1 ranked researcher in experimental accounting, Professor Rose brings a valuable combination of top-rated research, extensive engagement with industry and excellence in teaching to the Monfort College of Business," said Sher Gibbs, Ph.D., dean of the Monfort College of Business. "His experience and expertise elevate the stature of MCB and will benefit the students in the classroom. Rose is a perfect fit for the Allen McConnell Distinguished Chair, we could not have found a more perfect candidate to perpetuate the legacy of Allen McConnell."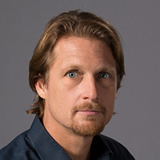 The college also recently named UNC Professor of Finance Joseph French, Ph.D. as the first Garth Allen Distinguished Chair in Finance. French, Finance department chair, came to UNC in 2007 and is one of UNC's most published researchers, with refereed journal articles in the areas of International Finance, Econometrics, Developmental Economics and Corporate Finance. He graduated with his bachelor's degree in finance from Wingate University, an MBA from Clemson University, and an M.S. and Ph.D. in financial economics from the University of New Orleans.
Gibbs said the college is proud to name French as the first Garth Allen Distinguished Chair. "Dr. French's enthusiasm, energy and ability to promote the Monfort College of Business and the Finance degree will honor Garth Allen's many contributions to MCB," she said. "Dr. French is a top researcher in MCB and is actively engaged in promoting financial literacy at UNC and in the community. It is fitting that Dr. French, hired and mentored by Garth, will hold this distinguished position in honor of Professor Allen."
The Allen Chair was established in 2009 to honor UNC Finance Professor Garth Allen by some of his former students. Allen taught finance at UNC for 45 years and touched the lives of many UNC students. He taught finance, specializing in insurance law, and served as the department chair for the Finance department.