Students: How to Stay Sane and Grow Your Personal Brand on Social Media
As of mid-March 2020, it's hard to log in to social media without seeing a gamut of COVID-19 posts. As the United States and other countries respond to the virus outbreak with recommendations for social distancing, and universities close their on-campus doors for the rest of the semester, how can students stay connected without getting drawn into the negative social media?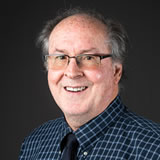 UNC Marketing Professor and Department Chair Denny McCorkle has some suggestions. McCorkle teaches social media and digital marketing, sharing his love for personal branding with his students on campus each semester. Here, he offers ideas on how to use this time for a more positive outlook: staying mentally healthy and preparing for a career and future job search.
Don't rely on social media for the news.

 

Fake news and rumors will only mislead and cause more anxiety.

 

Get your coronavirus news from trusted and reliable sources, such as the Centers of Disease Control (CDC), and quit the random Google searches for popular information.





 

Stay out of the politics of this tragedy. Joining these controversial social media conversations is not helpful and can harm your personal brand (or how others see you) and job search.



 

Focus more on your use of social media networks and groups to connect with family and friends.

Positive support and humor are useful for times like these.  





 

Use social media for career learning.

Use

Feedly

(browser or app) to create a folder for organizing and following the best blogs on a career subject. Start by Googling "best blogs for _____" and visit AllTop.com. Or, create a Twitter List of the top bloggers on that career subject. And, go directly to that Twitter List for shared content rather than the broader and unfocused Twitter stream. 

 

Don't forget to build your personal brand by social sharing what you are learning for your career.





Use more of your social media time to develop and improve your professional profiles on LinkedIn and other social media.  

For example, use a LinkedIn banner header template on Canva to create and showcase your favorite business quote. Write or revise your LinkedIn About section to show and

storytell

more about your passion for your current or future career.  

Google search for advice and ideas for improving your social media profiles and activities.





Make some new professional connections on LinkedIn by sending a personalized invitation telling them how you know them and why you want to connect.  

 

"Connect" with people you already know (classmates, professors, alumni, coworkers, supervisors) and "Follow" those to learn from for your career. 

 

Use the LinkedIn search box to search for new connections by using career-related keywords, location, companies and universities. 

 

Then make sure your LinkedIn Headline section has those keywords so others can more easily find you, too.





Create content to show your social media connections what you are learning, thinking and doing. 

 

LinkedIn makes it easy with the option for "writing a post." Keep it positive, professional and

career-focused

. Or, make quote graphics using the Adobe Spark Post app and share to your social networks.





 

Turn off your social media notifications. Life is already disrupted enough.

 

Keep your professional focus on using social media to learn, create and make new connections.





Take advantage of sharing time with those you live with.

 

Make fun videos. Play word game apps.

 

Exercise together. Read to each other. Cook or plan meals together. Do something creative, fun and educational (with or without social media and the Internet).