UNC Expert: Slowing Spread of Coronavirus Will Help Rebound Financial Markets
The coronavirus (COVID-19) pandemic is creating a different set of challenges for financial markets, and making future events incalculable, according to Joe French, a professor of Finance at the University of Northern Colorado.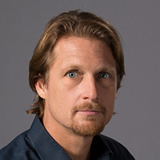 "It seems certain that the world is headed for a recession as a result of the coronavirus," he said. "The difficulty that financial market participants are facing is determining how severe and long lasting the recession will be."
The possible recession's severity and length depends on the progression and control of further infection rates around the world. The lack of experience in dealing with pandemics is exacerbating the ability to predict the market's direction.
French says the 1918 influenza pandemic can provide some guidance. It impacted those in the working-age population at greater rates than what is being seen with COVID-19. Research from the Federal Reserve in 2007 shows that the service sector declined approximately 50% during the influenza outbreak but rebounded quickly after containment. The pandemic was relatively short lived; thus, the economy bounced back quickly.
"I expect to see a similar pattern with the current epidemic within these sectors," French said. "The longer it takes to contain the spread of the coronavirus, the longer it'll take for the economy to rebound."
French is most surprised about the assets being sold off in financial markets that not only include stocks, but also include traditionally safe-haven assets, such as U.S. Treasury Securities and gold.
"There's been an unprecedented dash-to-cash with investors selling everything for U.S. dollars (USD) that has led to a significant rise in the value of the USD compared to other currencies," he said. "This may have longer-term detrimental impacts on the global economy since much of the global debt is denominated in USD."
As the USD increases in value, it makes it more difficult for countries to repay USD denominated debt, and that could result in a debt crisis for some nations.
French stressed that people shouldn't panic and instead should focus on slowing the spread of COVID-19 by following the Centers for Disease Control guidelines. The market will eventually recover, and it's not recommended to mass-sell during such events.
"It seems reasonable to assume that the future growth of our economy is tied to slowing the spread of COVID-19. If previous market crashes are any indication, people should not panic sell and should wait for markets to work through this period of uncertainty," he said.
French teaches Multinational Financial Management and Financial Markets and Institutions at UNC and spent his spring break recording lectures and preparing online assignments for the 60 total students in his courses.
—Written by Katie Corder