Welcome to RMCA!

2015 Conference will be held saturday, april 11th, at group publishing in loveland
Theme: communicating culture
MARK YOUR CALENDARS!
DATES FOR 2015 RMCA CONFERENCE

SUBMISSION DEADLINE: MONDAY, FEBRUARY 16, 2015
PRE-REGISTRATION DEADLINE: FRIDAY, MARCH 13, 2015


Greetings RMCA community,

We are pleased to invite you to attend our yearly conference, Communicating Culture, on April 11, 2015 at Group Publishing in Loveland, Colorado.

Recognizing that we communicate culture implicitly and explicitly in all that we say and do, we invite you to explore a variety of perspectives on Communicating Culture. All of us learn, enact, reflect and perform culture through our families, relationships, stories and traditions. We gain our identities through culture, sometimes consciously, often unconsciously. We are fed culture through media, education, religion, commercial interests, and politics. We must negotiate our way in diverse cultures, subcultures, even countercultures. Modern technology has extended the reach of culture across the globe and increasingly involved us in participatory culture through our shared narratives, creative expression and social engagement.
The 2015 RMCA conference theme, Communicating Culture, is intended to challenge conference participants to critically examine the role of communication in cultural dynamics so that we can consciously embrace or reject cultural values, negotiate our way through culture, connect across cultural differences, and contribute to culture in meaningful ways.
This is a wide-ranging conference theme, and thus we anticipate that papers deal with it from numerous intellectual and methodological perspectives. Submissions outside of this theme are also welcomed and will be given full consideration. Scholarship at all levels of higher education, including undergraduate students, are encouraged to submit papers or panel proposals.
Brian L. Ott, PhD. will deliver the keynote address at the annual conference luncheon. An Associate Professor of rhetorical and media studies in the Department of Communication at the University of Colorado Denver, Dr. Ott is well suited to encourage our exploration of communicating culture. His chief research interest concerns how media texts equip people to live their everyday lives. He is author of The Small Screen: How Television Equips Us to Live in the Information Age. He was the 2013/2014 President of the Western States Communication Association and a former Editor of the Western Journal of Communication.
Thank you for your interest in this year's RMCA conference, and we look forward to seeing you in Loveland.
Sincerely,
Rebecca Roberts
RMCA President-elect and Program Planner
rebeccar@uwyo.edu
Submission procedures
All submissions must be received by February 16, 2015, in order to be considered for participation at RMCA's 2015 conference. Authors of accepted papers and panels will be expected to register for the conference by the pre-registration deadline of March 15, 2015.
Follow the link below to submit a paper, panel proposal, or award nomination - or to register for the conference: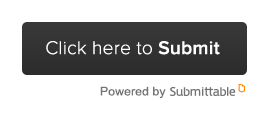 If link doesn't work, please contact President Elect and Conference Planner Rebecca Roberts at rebeccar@uwyo.edu.
Papers should be submitted in MS Word or Adobe PDF format. Please remove all references to the author from the text and include the following in the cover letter/biography in your email message:
• Title of paper
• 120 word (max) abstract

• Name and affiliation of author or authors.
• Indicate if authors are graduate, 4-year undergraduate, or 2-year undergraduate students

Panel and performance proposals may also be submitted in the above formats and should include the following:
• Proposed title of panel or performance

• Names and affiliations of participants.
• Indicate if participants are graduate, 4-year undergraduate, or 2-year undergraduate students
• 120 word (max) abstract for the entire presentation

• 120 word (max) abstract for each paper (if applicable)

In addition, for both panels and papers, please include any AV equipment requirements or special room considerations. Please understand, however, that while we will make every effort to accommodate requests, we cannot guarantee that they will be met. Please limit requests to those that are absolutely necessary for your presentation.


Award Nominations

Each year, RMCA presents a variety of awards at its annual luncheon, including certificates for an Outstanding Undergraduate Paper and an Outstanding Graduate Paper selected by the RMCA Leadership Council. If submissions permit, the undergraduate award will be divided into two awards: Outstanding Four-Year Student Paper and Outstanding Two-Year Student Paper.
In addition to those, please nominate outstanding individuals for the recognitions described below. Nominations can be submitted to President Elect and Conference Planner Rebecca Roberts at rebeccar@uwyo.edu. Nominations must include the nominee's name, affiliation, and a maximum one-page description of why they are deserving. The award categories are:

Outstanding Teaching Assistant - given to an undergraduate or graduate teaching assistant who has demonstrated excellence inside and out of the classroom.

Award for Communication Excellence (A.C.E.) - given to an individual in recognition of distinguished contributions to the Communication discipline.

RMCA Lifetime Achievement Award - given only on rare occasions to a truly deserving and outstanding representative of our discipline.